Buying a used a school bus for sale to convert into a skoolie can be a difficult process. One of the major factors is being able to trust the person or company where a bus is purchased and understanding what to watch out for when looking to buy a school bus.

In this guide, we walk through where to find a school bus for sale, then selecting and buying a school bus to convert it into a skoolie.

We are working to make this article a comprehensive guide, so it is long and filled with insight, tips, and information we feel is necessary for every soon-to-be skoolie owner to know.

Our #1 goal with this article is to help you find, inspect, and buy a short bus for sale, a mid-sized bus, or a full-sized bus. Hopefully, these tips will help prevent you from making some very costly mistakes!
What to Know Before Buying a Used Bus For Sale
Every school bus is different, but a few basic items to watch out for include: lots of rust, weird engine noises, tires not wearing evenly, very bald or cracking tires, service history, and mileage.
These are just the basics. In the rest of this article, we will answer more questions and go into detail about several of these items.

However, sometimes the best insight can come from hearing someone else's journey.

In the next section, we will go through the story of how Sarah and I found our school bus for sale to convert.

We will then build on this with our guide to buying a school bus for sale that thousands have now used to find their bus to convert.
How We Found an Old School Bus For Sale to Buy
Sarah and I spent over 2 weeks of full-time looking for a bus for sale. We knew exactly what the ideal bus for a school bus conversion was for us and our skoolie floor plan.

We spent a combined 26 hours per day looking everywhere for the perfect school bus.

We ended up spending around 390 total hours!

At first, we focused on figuring out all of the different variations of school buses for sale.
Interesting Facts
Did you know there are over 10 different locations where a wheelchair door can be located?!

Or, that there are only 2 different school bus engine models that can be more easily rebuilt without removing the entire engine if you are buying a mid-sized school bus or full-sized school bus?!
(Note: The engines in short buses made from Ford, GMC, or Chevy van chassis are completely different, so this bit of information does not apply if you are looking for a short bus.)

Where the wheelchair door is located, if there is one, can greatly impact your skoolie floor plan.

Having an engine that can be rebuilt without being completely removed from the school bus first can save potentially thousands of dollars in labor and limit the risks of future breakdowns if you end up having to rebuild your school bus engine.

Once we nailed alot of the technical and layout items down, we knew a few different combinations of buses that we wanted.

Then it came down to how and where to find used school buses for sale that were not rusted out hunks of junk.
The School Bus We Bought
In the end, we got the best bus based on our desires! It is a 30-foot, mid-length 2000 International 3800, so only a 9 window bus if you go by counting the windows on one side of the bus.

Our bus had 189,000 miles on a solid DT466E engine (known for being one of the best school bus engines) with a rust-free body, frame, and suspension.

We paid $4,000 for our bus pictured here. Keep in mind this was in 2018, pre-inflation insanity and before skoolies started to become extremely popular on Instagram, TikTok, and YouTube.

We will now walk you through everything we learned throughout the process of finding our used bus for sale – good, disappointing, and downright scary…
Tips for Buying a Used School Bus For Sale
#1 Have Patience, Enjoy the Process
Sarah and I were so excited to find a bus that we wasted alot of time (and money).

We were on an Amtrak from Santa Barbara, CA headed down to San Diego. We had 6 hours to kill, so this was the first time we were looking at school buses for sale.

We started contacting every person with a bus that looked 'cool' or 'clean,' no matter where they were located, how long the bus was, what engine was in the bus, etc.

Soon enough, we were on a wild goose chase of answering emails, texts, and taking calls from people all over the country.
Even worse, our phone number was shared by some of the people we talked to and we started getting calls from random people with a school bus for sale. That is a story for another day…

The first bus for sale that we ended up seeing was a 2000 Bluebird TC1000. It was luckily about 20 minutes from where we lived in Madison, WI at the time, but in a very sketchy part of the city.

The picture of this white bus is actually the exact listing image we saw online – not too bad, right?
It ended up being a complete rust bucket.

I looked under the bus and I could see more plywood from the subfloor of the bus than I could see metal. There were rust holes everywhere. Big ones!

For those of you who really don't know about cars or buses, you should only see black metal with limited to no red rust under there – especially no random, jagged holes!

This was my reality check – especially since he wanted $7,000 for it and went on to tell us it needed about $2,000 in repairs.

We were so excited to get out there and start seeing buses that we did not even spend the time upfront questioning people thoroughly on the buses and weeding through them before going to see them. This is where we wasted a good amount of time.

Having patience with this process (even though we personally know it is hard) will save you tons of headaches, hours, and money down the road.
Patience will also keep you away from some sketchy situations that we got ourselves into.
#2 Know How Much a Used School Bus Costs
Used school buses for sale with a low amount of surface rust and between 80,000 and 180,000 miles should cost between $3,000 and $10,000.

I would highly recommend spending some time looking at buses online to get a true sense of what your budget should be for the type of bus you are buying.
Small Short Bus Cost (Van Chassis)
Expect to pay $8,000 – 10,000 for a short school bus for sale with a van chassis that has been well maintained, has little rust, and is ready to be converted and hit the road.

What is weird is that you can often times get a mid-sized or full-sized bus for cheaper than you can get a small-sized bus.

I suspect short buses are more expensive due to the wider use cases for these buses (childcare centers, bar crawls, small mobile shops, etc) coupled with the wider available aftermarket parts and shops that can work on them.

Small short buses are completely different than larger school buses.

Small school buses basically use the same van chassis, engine, transmissions, and even the cabs from the common work or delivery vans made by the same manufacturers (Ford, GM, Chevy, etc). The only difference is they slap a school bus body usually made by Blue Bird, Thomas, Collins, Amtran, etc. on the back.

An important thing we need to mention on these is to watch your weight! These short van chassis buses tend to have a lower GVWR than other truck chassis options, so your build may be restricted.

You can find some in the $4,000 – 6,000 range, but they may need some good maintenance that may cost more in the long run.

Since your overall build cost for the conversion will be less than a larger school bus due to converting less space, I would spend more money up-front on a better short bus that has less risk.

In our searches, we have seen 4-window, 5-window, and 6-window short bus configurations on van chassis.
Big Short Bus Cost (Truck Chassis)
Expect to pay $6,000 – 10,000 for a short school bus for sale with a truck chassis that has been well maintained, has little rust, and is ready to be converted and hit the road.

These truck chassis short buses can be harder to find, especially if you are looking for a specific engine/transmission configuration.

The benefit of these over the smaller van-style short buses is the GVWR capacity will be higher. The GVWR is the gross weight capacity the bus can handle. The chassis construction, engine, and transmission all weigh into this number.

These short buses on truck chassis utilize the same engines that mid-sized and full-sized buses do, but with a much shorter body.

This big short bus style on a truck chassis can be more ideal than short buses with van chassis from a reliability standpoint since the larger truck engines have way more torque to handle more weight over extended periods of time. These buses also are higher off the ground, increasing the privacy aspect of your skoolie and being able to handle off-grid conditions better.

In our searches, we have seen 5-window and 6-window short bus configurations on truck chassis.
Mid-Sized Bus Cost
Expect to pay $4,000 – 10,000 for a mid-sized bus for sale with a truck chassis and powertrain that has been well maintained, has little rust, and is ready to be converted and hit the road.

Mid-sized school buses include 7-window, 8-window, 9-window, and 10-window configurations ranging from 25 feet to 35 feet in length.

These truck chassis mid-sized buses are some of the most sought-after, especially if you are looking for one with hardy engine and transmission combinations.

The most common mid-sized school buses for sale we come across are the International 3800 school buses with a Navistar T444E engine and Allision AT545 transmission. However, the Blue Bird TC2000 with the Cummins 5.9L engine and AT545 transmission is also a popular option in this size range.
#3 Pros & Cons of Each Type of Bus Engine
There are pros and cons to each bus engine out there. Some more pros than cons, with others being difficult, non-stop money pits.

In 2023 we will be coming out with a new feature to get real insight into what other skoolie owners think of the engines in their skoolie, what their experiences are, and if they would recommend their engine in the size skoolie they have. More on this coming soon!
#4 Know Exactly What Bus You Want
Finding the perfect bus for sale for a school bus conversion comes down to you being knowledgeable about buses and knowing what you want.

Unfortunately, the school bus market is not like the car market. It's not a good direct-to-consumer market (yet), so they don't have clean-cut marketing or a good knowledge base of information that you can weed through and find the right bus – especially when it comes to those of us who want to do a school bus conversion.

On top of this, almost every bus is different. Here are a few things you need to be aware of when buying a school bus for sale that are different for almost every bus you will come across:
Bus lengths/number of windows
Wheelchair door placement (maybe no wheel chair lift at all)
Number of emergency exits
Interior ceiling heights
Cruise control or no cruise control (cruise control should be a must have I might add)
Suspension type (leaf or air ride)
Type of brake system (air brakes or hydraulic)
Transmission model/type (manual or automatic)
Type and model of engine
Don't have a good idea of the skoolie you want to build? Below are a few articles we put together to get some inspiration as you get started looking for the right school bus to buy.

– Top 15 School Bus Conversion Ideas
– Top 11 Skoolie Kitchen Design Ideas
– Top 10 Skoolie Bathrooms

Not sure what size bus to buy for a school bus conversion? Take our skoolie size quiz!
#5 Ask Too Many Questions
Now that you have your patience in check and some knowledge of what school bus to buy for a school bus conversion, the last thing you should know is more about the process of how to buy a school bus for personal use and converting it into a tiny house on wheels.

Ask too many questions to the people selling school buses!

You aren't doing a good job of buying a school bus for sale unless you are annoying people with too many questions.

Think about this for a second… would you rather annoy a few people you do not even know or have the foundation of your skoolie end up being a huge problem?

Here's the thing… I annoyed the hell out of so many people. I have no regrets, either.

Did I enjoy it? No. I would have rather spent my time drawing up skoolie floor plans and watching skoolie tours on YouTube.

The only reason I had to annoy them was that they were either doing a horrible job at selling their bus or they were not giving all the information we as potential school bus conversion owners need to know!

Almost every bus did not have any pictures of the underbody/chassis, the oil pan area, or other areas of the bus I wanted to see if there was rust, oil leaks, etc. Most didn't know the transmission model number that was in the bus or even where to look, which was very important to us. Of course, this caused us to ask a million questions. Especially since most of them were over 100 miles away and it would have been an entire day or longer just to see the bus in person.

Yet, the ones we annoyed ended up not responding with much detail, said they didn't have the pictures we wanted, and either seemed to not want to sell the bus or they were trying to hide something from us. No matter what the reason, we always assumed they were trying to hide something, otherwise they would have worked to get the information and took the pictures we needed.

When this happens to you, even if you love the bus, know that it is for a reason and move on.

Do NOT buy a bus for sale from someone who is not good at answering your questions to help you make a decision on the bus. It is the foundation for your house!
If you are like us, you are probably planning on traveling with it often (maybe even across the country) and you might travel down roads where there are no gas stations for hours at a time. You need to be confident in our purchase. Nothing made us less confident than dealing with some sketchy person, no matter how beautiful the bus was. We would recommend you take the same stance!

In time, you will find someone with the perfect bus that is willing to go through all your questions honestly.
Our bus came from a couple in Michigan who had recently purchased it from Virginia Beach and drove it 800 miles home. The guy was a diesel mechanic and works on buses for a living, including once working for their local International dealership.

He found the bus through his connections in the bus industry and originally bought it to convert into a mobile shop to do roadside repairs, but some of the people in the bus industry did not like the fact that he would show up in a school bus to repair another school bus. So, he was selling the bus we bought to go buy a box truck.

We got much more information than we could have ever anticipated since he was a diesel mechanic. He even gave us some guidance on things he planned on doing if he were to keep it, which included installing a newer Allison transmission that we had planned on doing to whatever bus we bought, too.

This is the foundation for your home. Your job is not only to find a good bus to buy, but you should also focus on the seller. Find someone you feel you can trust and who is willing to answer all of your questions.

Sometimes the best-looking school bus for sale is not worth it if there is a possibility of major issues lurking behind a shady seller.
#6 Do A Full Inspection
As if you didn't annoy the seller already by asking a bunch of questions, you might annoy them again by doing a full inspection of the bus.

Yet, if they want to sell the bus – they will give you the time to do so.

We created a 78-Point DIY Bus Inspection Workbook that covers 160+ components. The workbook will walk you through everything from an initial walk around, to an engine, suspension, brake, electrical, driver compartment, and interior inspection. We also cover a few extra details like motor oil lab analysis and a few additional questions to ask the seller.

The DIY bus inspection workbook was written for beginners. It is the inspection guide we wish we had to buy our first skoolie. It is also the guide we use to now inspect our own bus regularly and will be used to potentially buy another bus down the road.

Check out the 78-Point DIY Bus Inspection Workbook for Beginners here.
Where Are the Best Places to Buy Used School Buses for Sale?
The best places to buy a used school bus for sale include classifieds, such as Skoolie Livin Classifieds, government auction sites, Facebook Marketplace, Craigslist, and eBay Motors.

Of course, there are many other odd ways to find an old school bus for sale in your local market, but if you are looking for a specific bus with the exact engine, transmission, size, etc. then you are going to have to look at a larger area across the internet to find it if you want to get going on your skoolie conversion ASAP!

Here are some more details on the top 5 places for where to buy a used bus for sale to convert into a skoolie. We also included some tips on searching each of these different platforms efficiently to find a good used school bus for sale.
Launched in February, 2020 in response to the number of people asking us where to find a good skoolie to convert, the Skoolie Livin Classifieds was created to help bring those looking to buy a skoolie or a school bus together with those looking to sell skoolies, mid-project school bus conversions, and used school buses good for converting into a skoolie.

There have now been over 800+ listings of finished skoolies for sale, partially converted school bus conversions, gutted skoolies for sale, shuttle bus for sale, and used school buses for sale making it the largest school bus conversion classifieds on the internet bringing buyers and sellers together.

Click Here to Sign Up for a Skoolie Livin Account to start contacting sellers today!
---
#2 Public Bus Auction Websites
Bus auctions or general auction websites can be a great place to find used buses for sale for a few reasons:
Best Source for One-Owner, Well-Maintained Buses: They are oftentimes direct from school districts, churches, daycares, or other places that originally purchased the school buses new and were the only ones who used them. These organizations tend to have strict standards around inspections and maintenance, so you can be a little more confident they are in decent working order, besides the condition notes listed on each listing.
Lower Cost: With these buses being direct from the original organization who owned them since they were new, you don't have to pay a potential mark up that other types of channels to buy a used school bus for sale may charge to make a profit.
Local or National: You can find bus auctions or a bus auction website that is either focused on local regions or pull in inventory from a national supply. Depending on how far you are willing to travel to find the right bus, you can literally have thousands of options, with new buses being listed almost daily.

WORD OF CAUTION: We do have to caution doing a complete bus inspection or have a mechanic do a complete inspection of the bus before placing a bid on any bus from an auction. This could save you thousands of dollars in future repairs if you were to purchase a lemon, since most buses are being sold as is with most of the time little to no record of their maintenance.
Auction Sites We Used with Bus Auctions
GovDeals.com – This website is a nation wide auction site for pretty much everything and anything. They usually have over 100+ buses at any given time for sale on there. You can really find some great deals on buses that school districts are retiring and have been well maintained. You can also turn back to this to find different things you might need during your conversion process.

PublicSurplus.com – This is another national auction website. When we looked, they had many buses down in Florida, Texas, Arizona, and other states down south. Some over in the west coast, too. There weren't many within the distance we were willing to drive for a bus, so we did not look at this website as much. However, it is still worth a shot, especially if you are near or in some of the southern states.

WisconsinSurplus.com – We live in Wisconsin, so this is the site we used. There are websites like this pretty much for every state, as well. These have many local deals on not only school buses being sold, but also other items you'll need to do your conversion, from tools to supplies. With these types of websites being local, you can pick up some great items for your conversion and maybe even find your bus for sale!
---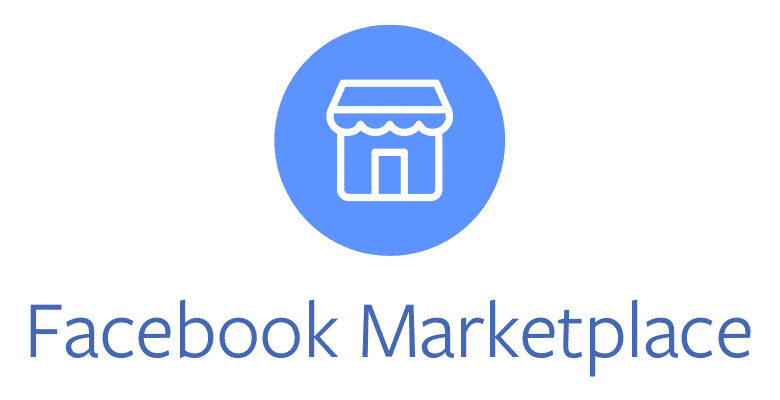 Sarah and I were surprised by Facebook Marketplace. This is actually where we initially found our bus listed!

After searching for almost two weeks, I read an article that someone had found their bus for sale on Facebook Marketplace. I actually said "that's weird!" After searching everywhere that came first to mind, I figured why not give it a look.

As soon as I went on there, I was first surprised to see 8 buses on there for sale. Some by schools, churches, and other organizations, with others being half-built partially converted skoolies that people needed to get rid of for one reason or another. Then, there was our bus!

Since finding our bus for sale on Facebook Marketplace, we have also seen many other people who found their bus for their skoolie conversion on Facebook Marketplace, too.

With around 2.27 billion monthly active users now on Facebook, the Facebook Marketplace should definitely be a place you keep an eye on when searching for a bus to convert or anything you many need to complete your school bus conversion.
---
#4 Used School Buses on Craigslist
We would not have a complete guide of how to buy a used school bus for sale if we didn't mention Craigslist.

After we found our bus on Facebook Marketplace, we then went onto Craigslist and also found that the seller had listed it there, too.

Note: Craigslist was the #1 place that we looked for a school bus for sale back in November 2018, before we created the Skoolie Livin Classifieds.

When it came to school buses for sale on Craigslist, we had to at least look through over 1,000 bus listings on there. The hardest part is taking the time to go through each city that has a Craigslist.

When we first started using Craigslist, we were going through each city at random in surrounding areas. Then we figured out a strategic way to search the Craigslist listings in each city and in each state we were willing to travel to.
How to Search Craigstlist Buses For Sale Faster
Go to Google and search "(desired state) Craigslist." So if you wanted to go through all the listings in Colorado, you would type in "Colorado Craigslist" into Google and search.
For each state you search, the first result will be a website that looks like this: https://geo.craigslist.org/iso/us/(desired state abbreviation). For Colorado, it is: https://geo.craigslist.org/iso/us/co
Click this link and it will bring you to a page with the list of cities in the state that have their own specific Craigslist listings page.
You can then click on each state, search for a school bus, and then look through the results. We just searched for the keyword "school bus" in each city.
After reviewing the search results, hit the back button twice to go back to the list of cities and go onto the next one. Repeat this for each city in each state you want to search for.
We did this process twice through all of the 48 states – we didn't to Alaska or Hawaii for obvious reasons.

As we continued to do research on people who had issues with their buses on the way home during longer drives, we decided to limit our search to a maximum of 350 miles away and continued to use this method to search through bus for sale listings in each state and city within that radius.
---
#5 Used School Buses for Sale on eBay Motors
eBay Motors was another place we checked often. It is a very good place to find many buses for sale.
The good part about eBay is the ability to use many different filters to narrow down your results to find buses for sale that are from specific manufacturers, year ranges, price ranges, distances from where you live, sizes, miles on the odometer, etc.
There are two problems we found with using eBay though:
Most of the listings are pretty short, around 7-10 days. Because of this, you need to be ready to travel quickly to where the bus is located to inspect it if you want to check out the school bus for sale before placing a bid or making an offer.
The second issue is that the platform is not the easiest for getting ahold of the seller to ask questions. You can private message them and even post questions on the listing, but you pretty much need to hope they check their eBay account in a timely manner to get you an answer so you can take action or respond for further details.
We found a few buses that were potential candidates for our skoolie conversion, but we only got a response from one seller on the several buses we asked for further details and pictures. The one response we did get was very short and only addressed one of the several questions we asked the seller. We also didn't get the pictures of the underbody, chassis, and oil pan that we requested. Because of the lack of communication from most of the sellers on eBay, we didn't spend too much time on eBay.
Click Here to See Current School Buses for Sale on eBay Motors
The Shortcut to Search Craigslist and eBay
There is an easier way to search Craigslist and eBay!

If you do not feel like spending hours and hours searching through city after city on Craigslist and then searching eBay, there is an easier way to search both of them at one time.

A website called SearchTempest.com will allow you to search through both Craigslist and eBay at the same time. You can type in a keyword, set the category you want to search in, set the range in miles from where you live to search in and out comes a few links to Craigslist pages with all the results in the listed cities/states for each link. Below that are all the eBay listings within that same search criteria.

If only we would have found this website sooner. Toward the end of our search we turn to using this site to search both Craigslist and eBay and it saved a ton of time!

We would definitely recommend using this site to do your Craigslist and eBay searches. The only down side is that it does take some getting used to and you will need to go back to the search results page after you are done looking through each link, but overall SearchTempest.com saved us hours each day!
Buying a School Bus F.A.Q
How much does a used school bus cost?
A used school bus costs around $4,000 to $15,000 for a 10-year to a 15-year-old retired school bus with 120,000 – 180,000 miles. A newer, lightly used school bus with 20,000 – 50,000 miles can cost anywhere from $25,000 to $90,000.
How much does a new school bus cost?
A new school bus costs between $80,000 to $120,000 or more, depending on the type and size.
Can you legally own a school bus?
Yes, you can legally own a school bus for personal use. The easiest way for private owners to do this is by removing the bus seats, repainting the exterior, and removing all school safety-related hardware. Then you can get insurance for a commercial vehicle for personal use.
Do you need a CDL to drive a school bus?
No, in most states a CDL is not needed to drive a school bus for personal use. This is especially the case if you have a finished skoolie and it is registered and insured as a motorhome, you will not need a CDL to drive a school bus.
Is it legal to live in a bus?
Yes, it is 100% legal to live in a school bus. It is the same for living in a purchased RV or in a converted van. As long as you have the bus properly registered and insured, it is legal to live in a bus.
How many miles do school buses last?
It depends on the environment and conditions the school bus is used. In general, a school bus should last anywhere from 250,000 to 500,000+ miles if taken care of well. A major repair or overhaul to an engine of a bus will not be required until the 250,000 – 350,000 mile range, with some not needing it for double that. Different engines will need major repairs sooner than others.