How and Where to Find a Good School Bus
to Convert for Skoolie Livin'
Looking for a school bus for sale to convert into a skoolie?
We put together this comprehensive guide to help you figure out what school bus you should buy and all the places to search to find the perfect skoolie.
Find a Skoolie for Sale
Sarah and I spent over 2 weeks of full-time looking for a bus – roughly 13 hours each per day. Somewhere around 390 hours… yikes!
Most of this was working to figure out all of the different variations of school buses and where to find school buses for sale.
In the end, we got the perfect bus for us. It is a mid-length 2000 International 3800, so only 9 rows and a total of 30 feet long. Our bus had 189K miles on a solid DT466E engine (one of the more sought after engines) with a rust-free body, frame, and suspension.
We paid $4,000 for our bus.
This post will walk you through everything we learned throughout the process of finding our bus.
What to figure out before you search. What to keep open minded about. All the websites to find a bus for sale. Even how to efficiently search for a used school bus for sale on Craigslist and eBay at the same time!
It is meant to make the bus finding journey for you more efficient, less painful, and hopefully help you find a school bus to buy that is under budget.
It will definitely save you the time of having to figure out all of this on your own.
The Most Important Things to Know When Skoolie Bus Hunting...
#1: Fight Excitement & Have Patience
Sarah and I were so excited to find a bus that we wasted alot of time (and money).
We were on an Amtrak from Santa Barbara, CA headed down to San Diego. We had 6 hours to kill, so this was the first time we were looking at school buses. We started contacting every person with a bus that looked 'cool' or 'clean,' no matter where they were located, how long the bus was, what engine was in it, etc. Soon enough, we were on a wild goose chase of answering emails, texts, and taking calls.
The first bus we ended up seeing was a 2000 Bluebird TC 1000 that was luckily about 20 minutes from where we lived, even though it was in a very sketchy part of the city. It ended up being a complete rust bucket. I looked under the bus and I could see more plywood from the subfloor of the bus than I could even see rust, let alone black metal. For those of you who really don't know about cars or buses, you should only see black metal with limited to no red rust under there – and no random, jagged holes!
This was my reality check, especially since he wanted $7,000 for it and went on to tell us it needed about $2,000 in repairs.
I was so excited to get out there and start seeing buses that I didn't even spend the time upfront questioning people thoroughly on the buses and weeding through them before going to see them. This is where we wasted a good amount of time.
Having patience with this process, even though we personally know it is hard, it will save you tons of headaches, hours, and money down the road.
Patience will also keep you away from some sketchy situations that we got into.
#2: Know Exactly What Bus You Want (and hold to it...)
Finding the perfect bus for sale for a school bus conversion comes down to you being knowledgable about buses and knowing what you want.
Unfortunately, the school bus market is not like the car market. It's not a direct-to-consumer market, so they don't have clean-cut marketing or a good knowledge base of information that you can weed through and find the right bus for you.
On-top of this, almost every bus is different. Bus lengths, number of windows, wheel chair lift door placement (maybe no wheel chair lift at all), number of emergency exits, interior ceiling heights, has cruise control or not, suspension type (leaf or air ride), brake system type (air ride or hydraulic), transmission, and engines are just a few things you need to be aware of…
If you don't have a good idea of the skoolie you want to build, below are a few articles we put together to get some inspiration as you get started looking for the right school bus to buy.
#3: Ask Too Many Questions
Now that you have your patience in check and have resources to make you a pro at buying used school bus for converting, the last thing you should know is more about the process of buying a school bus – ask too many questions to the people selling school buses!
Are you going to annoy many people? Yes.
Would you rather annoy a few people you don't even know, than have the foundation of your conversion end up being a huge problem? I'd hope so.
Here's the thing… I annoyed the hell out of so many people.
Did I enjoy it? No. I would have rather spent my time doing something else. The only reason I had to annoy them was because they were doing a shit job at selling their bus and giving all the information. Almost every bus did not having any pictures of the underbody/chassis, the oil pan area, or other areas of the bus I wanted to see. Most didn't know the transmission model number that was in the bus, which was very important to me. That cause me to ask a million questions. Especially since most of them were over 100 miles away.
Yet, the ones I annoyed ended up not responding with much detail, said they didn't have the pictures I wanted, and either seemed to not want to sell the bus or they were trying to hide something from us. I always saw it as they trying to hide something, otherwise they would have shared the information and took the pictures.
When this happens to you, even if you love the bus, know that it is for a reason. We did not want to buy a bus from someone who wasn't good at answering your questions to help you make a decision on the bus, as it was the foundation for our house! We plan on traveling across country, spending time in the mountains, and travel down roads where there are not gas stations for hours at a time, so we had to be confident in our purchase. Nothing made us less confident than dealing with some sketchy person, no matter how beautiful the bus was.
In time, you will find someone with the perfect bus that is willing to go through all your questions honestly.
Our bus came from a couple in Michigan who had recently purchased it from Virginia Beach and drove it 800 miles home. The guy was a diesel mechanic and works on buses for a living, including once working for their local International dealership. He found our bus through his connections in the bus industry and originally bought it to convert into a mobile shop to do roadside repairs, but some of the people in the bus industry did not like the fact that he would show up in a school bus to repair another school bus. So, he was selling the bus we bought to go buy a box truck. With the bus came much more information than we could have ever anticipated since he was a diesel mechanic. He even some guidance on things he planned on doing if he were to keep it, which included installing a newer Allison transmission that we had planned on doing to whatever bus we bought, too.
This is the foundation for your home. Your job is not only to find a good bus to buy, but you should also focus on the seller to find a someone you feel you can trust and is willing to answer all of your questions. Sometimes the best looking bus isn't worth it if there are major issues lurking behind a shady seller…
Websites to Find Buses for Sale
There are many other odd ways to find a school bus for sale in your local market, but if you are looking for a specific bus with the exact engine, transmission, size, etc. you desire, you are going to have to look at a larger area across the internet to find it if you want to get going on your skoolie conversion ASAP!
Here is the list of the top 5 places to find a bus for sale to convert into a skoolie.
Just launched in February, 2020 in response to the number of people asking us where to find a good skoolie to convert, the Skoolie Livin Classifieds was created to help bring those looking to buy a skoolie or a school bus together with those looking to sell skoolies, mid-project school bus conversions, and used school buses good for converting into a skoolie.
We are actively out there searching along side you for skoolies for sale to bring have owners list their finished skoolies for sale, gutted skoolies for sale, and used school buses for sale on the Skoolie Livin Classifieds to make it a one-stop place to bring buyers and sellers together.
There is no charge to buy a finished skoolie, gutted skoolie, or used school bus. There is also no charge to list one of these for sale.
All skoolies or buses submitted to our platform are also vetted out personally by us to ensure they are up to quality standards to try and prevent users from having a bad experience buying a rusty skoolie or a "lemon" skoolie with a bunch of problems. Although this can still occur and we encourage you to inspect all skoolies and school buses for sale regardless of where you find them, we do a first pass at them to further limit this from happening.
If you find a bus for sale that looks like it could be your next skoolie, simply fill out the contact form to contact the seller directly and you guys work out the details without any middle man.
Auctions or auction websites are arguably the best place to find used buses for sale for a few reasons:
Best Source for One-Owner, Well Maintained Buses: They are often times direct from school districts, churches, day cares, or other places who originally purchased the school buses new and were the only ones who used them. These organizations tend to have strict standards around inspections and maintenance, so you can be a little more confident they are in decent working order, besides the condition notes listed on each listing.
Lower Cost: With these buses being direct from the original organization who owned them since they are new, you don't have to pay potential mark up dealers or people on other types of websites charge to make a profit.
Local or National: You can find auctions or auction websites that are either focused on local regions or pull in inventory from a national supply. Depending on how far you are willing to travel to find the right bus, you can literally have thousands of options, with new buses being listed almost daily.
Auction Sites We Used
GovDeals.com – This website is a nation wide auction site for pretty much everything and anything. They usually have over 100+ buses at any given time for sale on there. You can really find some great deals on buses that school districts are retiring and have been well maintained. You can also turn back to this to find different things you might need during your conversion process.
PublicSurplus.com – This is another national auction website. When we looked, they had many buses down in Florida, Texas, Arizona, and other states down south. Some over in the west coast, too. There weren't many within the distance we were willing to drive for a bus, so we did not look at this website as much. However, it is still worth a shot, especially if you are near or in some of the southern states.
WisconsinSurplus.com – We live in Wisconsin, so this is the site we used. There are websites like this pretty much for every state, as well. These have many local deals on not only school buses being sold, but also other items you'll need to do your conversion, from tools to supplies. With these types of websites being local, you can pick up some great items for your conversion and maybe even find your bus for sale!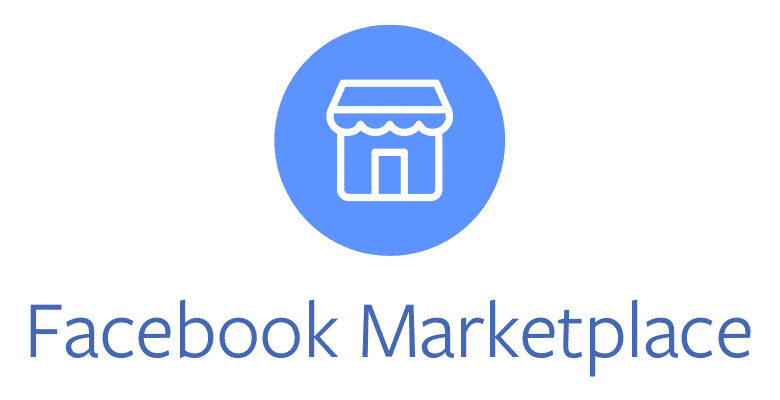 Sarah and I were surprised by Facebook Marketplace. This is actually where we initially found our bus listed!
After searching for almost two weeks, I read an article that someone had found their bus for sale on Facebook Marketplace. I actually said "that's weird!" After searching everywhere that came first to mind, I figured why not give it a look.
As soon as I went on there, I was first surprised to see 8 buses on there for sale. Some by schools, churches, and other organizations, with others being half built converted skoolies that people needed to get rid of for one reason or another. Then, there was our bus!
Since finding our bus for sale on Facebook Marketplace, we have also seen many other people who found their bus for their skoolie conversion on Facebook Marketplace, too.
With around 2.27 billion monthly active users now on Facebook, the Facebook Marketplace should definitely be a place you keep an eye on when searching for a bus to convert or anything you many need to complete your school bus conversion.
We would not have a complete guide of how to buy a used school bus, let alone anything used, if we didn't mention Craigslist.
After we found our bus on Facebook Marketplace, we then went onto Craigslist and also found that the seller had listed it there, too.
Craigslist was the #1 place that we looked, mostly because it is a free platform sellers can use to sell their products. It is one of the best free ways to sell a vehicle. When it came to school buses, we saw what had to be over 1,000 buses listed for sale on Craigslist. The hardest part is taking the time to go through each city that has a Craigslist.
When we first started using Craigslist, we were going through each city at random in surrounding areas. Then we figured out a strategic way to search the Craigslist listings in each city and in each state we were willing to travel to.
Go to Google and search "(desired state) Craigslist." So if you wanted to go through all the listings in Colorado, you would type in "Colorado Craigslist" into Google and search.
For each state you search, the first result will be a website that looks like this: https://geo.craigslist.org/iso/us/(desired state abbreviation). For Colorado, it is: https://geo.craigslist.org/iso/us/co
Click this link and it will bring you to a page with the list of cities in the state that have their own specific Craigslist listings page.
You can then click on each state, search for a school bus, and then look through the results. We just searched the keyword "school bus" in each city.
After reviewing the search results, hit the back button twice to go back to the list of cities and go onto the next one. Repeat this for each city in each state you want to search.
We did this process twice through all of the 48 states – we didn't to Alaska or Hawaii for obvious reasons. As we continue to search and do research on people who had issues with their buses on the way home during longer drives, we decided to limit our search to a maximum of 350 miles away and continued to use this method to search through listings in each state and city within that radius.
eBay Motors was another place we checked often. It is a very good place to find many buses for sale.
The good part about eBay is the ability to use many different filters to narrow down your results to find buses for sale that are from specific manufacturers, year ranges, price ranges, distances from where you live, sizes, miles on the odometer, etc.
There are two problems we found with using eBay though:
Most of the listings are pretty short, around 7-10 days. Because of this, you need to be ready to travel quickly to where the bus is located to inspect it if you want to check out the school bus for sale before placing a bid or making an offer.
The second issue is that the platform is not the easiest for getting ahold of the seller to ask questions. You can private message them and even post questions on the listing, but you pretty much need to hope they check their eBay account in a timely manner to get you an answer so you can take action or respond for further details.
We found a few buses that were potential candidates for our skoolie conversion, but we only got a response from one seller on the several buses we asked for further details and pictures. The one response we did get was very short and only addressed one of the several questions we asked the seller. We also didn't get the pictures of the underbody, chassis, and oil pan that we requested. Because of the lack of communication from most of the sellers on eBay, we didn't spend too much time on eBay.
Click Here to See Current School Buses for Sale on eBay Motors
The Shortcut to Search Craigslist and eBay
There is an easier way to search Craigslist and eBay!
If you do not feel like spending hours and hours searching through city after city on Craigslist and then searching eBay, there is an easier way to search both of them at one time.
A website called SearchTempest.com will allow you to search through both Craigslist and eBay at the same time. You can type in a keyword, set the category you want to search in, set the range in miles from where you live to search in and out comes a few links to Craigslist pages with all the results in the listed cities/states for each link. Below that are all the eBay listings within that same search criteria.
If only we would have found this website sooner. Toward the end of our search we turn to using this site to search both Craigslist and eBay and it saved a ton of time!
We would definitely recommend using this site to do your Craigslist and eBay searches. The only down side is that it does take some getting used to and you will need to go back to the search results page after you are done looking through each link, but overall SearchTempest.com saved us hours each day!